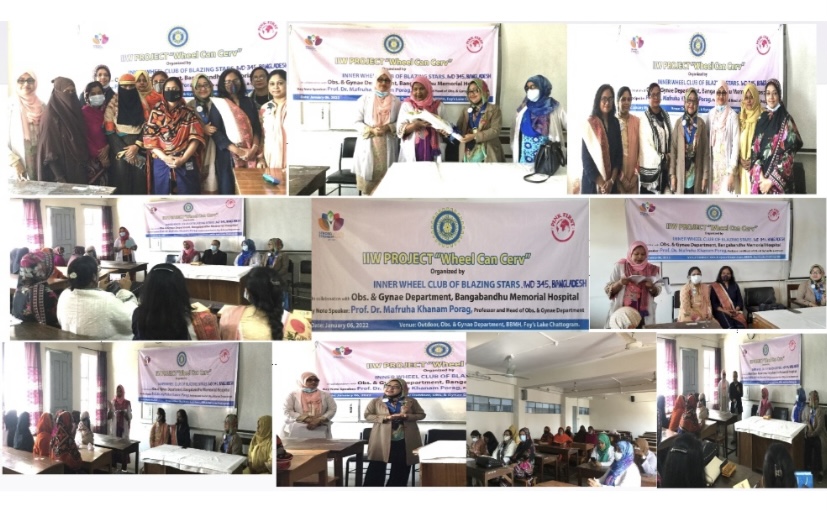 IWC of Blazing Stars has arranged two program,
First, an Awareness Campaign was conducted to disseminate information regarding screening and prevention of cervical cancer. Awareness campaign conducted by Prof. Dr. Mafruha Khanam Porag Head of Obs. & Gynae Department, BBMH, Chittagong.
Secondly, an all-expenses paid cervical screening of fifty women was conducted using the latest available high-performance procedure (AI-assisted VIA-Colposcopy).