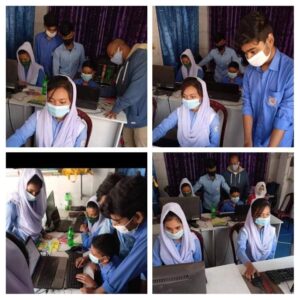 These students are being trained at Shenjuti School,Ashulia ,after school hours.
The project is under income generating as these students will be empowered not only to do jobs but also can be trainers and earn money.
Two (2) laptops have been donated for 2 students to mark IW Day, initiative taken by IWC Dhaka North.