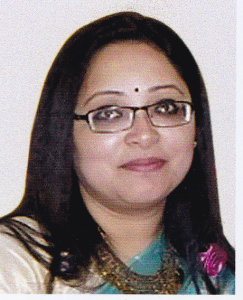 Dear Presidents and fellow members,
Greetings and a warm welcome to our 2019-2020 Inner Wheel year. The time has come to rise up and take our places and carry out the responsibilities entrusted to us by our members.
Inner Wheel in Bangladesh is growing as we now have the opportunity to invite women who share our central aims of International Inner Wheel. They are — women who promote true friendship–women who encourage the ideals of personal service and –women who will foster international understanding. These are the women who believe in the ideals of Inner Wheel.  Yes friends, let us approach these compassionate and ideal women to join our organization.
Each of us has our own reason for joining Inner Wheel—but I believe we all want to make a difference. We all want to be doing something meaningful. We have to make sure that every Inner Wheel members, in every Club, has a meaningful job-one that makes a real difference to the Club and to the community. Because when you are doing something meaningful in IW, IW is meaningful to you. Let us work as a TEAM, motivate your members and bring in a deep sense of belonging. If the atmosphere around is congenial the results are for all to see. Always remember that individually we are drop but together we are an ocean.
To the outgoing officers, thank you for your novel ideas, time  resource commitment and leadership. Enjoy the rich colors of friendship by sharing your thoughts, experience, happiness, joy and kindness. Let us remove the seeds of hatred and mistrust to achieve peace, harmony and satisfaction.
The month of March 2020 should be set aside to attend a very important event in our Inner Wheel Calendars. This is because we are hosting the 5th South Asian Rally "Pride and Performance" which was started by The Association of Inner Wheel Clubs in India about 12 years ago. This will be on the 20 and 21of March 2020. The Organizing Committee is working very hard to make the program a meaningful one. I hope to see all of you for this Mega event of our two Districts. So please look through— http//5thsariwbd.org/ for the program and others necessary in formations. We all should make use of this opportunity to renew friendships and to create new friends.
Alone I can say, Together we can speak.
Alone I can smile, Together we can Laugh.
Alone I can enjoy, Together we can Celebrate.
So let us celebrate ourselves together and see the change – "Together we Can"!!!
Ever yours in Inner Wheel.
Sharmin Hossain
Deputy National Representative
Inner Wheel Bangladesh