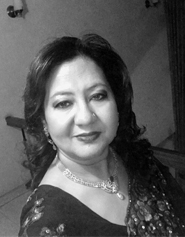 As Salamu Alaikum my Inner Wheel Sisters.
We are now at the doorstep of the holy month of Ramadan. This month assures cleansing of spirit. Corona virus has made our life very difficult. We are humbled by The Almighty's might and hopefully the month of Ramadan will earn our creator's forgiveness.All the clubs in the IWD 345 have done commendable job during IW year of 2019-2020. The last two months of our tenure I am sure will bring more accolades for IWD 345. I do understand the aspirations and enthusiasm with which we started this year hasn't been smooth especially the pandemic has paralysed most of our efforts for good deed. Even then I know my Sisters you are with the people of need in this country whenever and wherever you are being able to. All of us within the boundaries of our faith are praying for our lives to go back to what we knew as LIFE. Let's adhere to the guidelines stipulated by our authorities to take the curve of this pandemic to the stage of plateau and eventually declination. The Human spirit has overcome unsurmountable obstacles and will continue to do so. Hence let's portray patience, humility, endurance and collective action to surpass the unprecedented challenges we are facing.
Long live Inner Wheel and our ability to maintain friendship, service and understanding in these trying times.
Tahia Khalil | Chairman (2019-20)
Inner Wheel District 345 | Bangladesh